Boys varsity basketball team kicks off 2020 with a battle against LC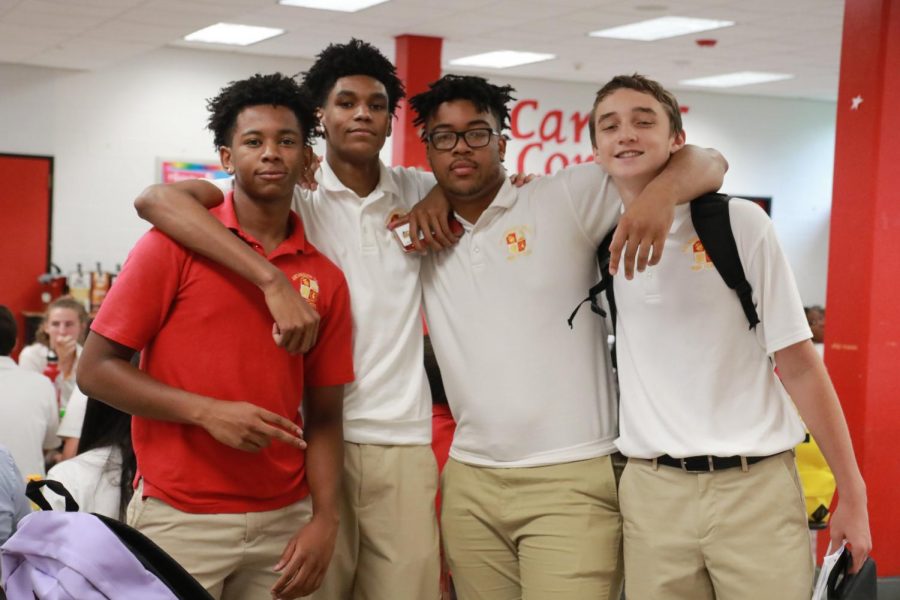 Archbishop Carroll's varsity boys basketball team begins the new year 7 p.m. Friday in a contest against Lansdale Catholic at LC.
"LC is a disciplined team who plays hard every possession," said Francis Bowe, the team's head coach. "We have to match their intensity on every play."
The Patriots have had success against LC in the past. Carroll has won in the last five match-ups, according to Bowe. The team will try to continue the streak this week, although the Patriots will be without senior Tairi Ketner, who has a fractured finger.
The Patriots have had a lot of success this season so far. Carroll's record is 7-1, and 2-0 in the Philadelphia Catholic League.
Following the LC contest, the Patriots will be back home Sunday afternoon, Jan. 15, with a 1:30 game against Devon Prep. The team will close out the first week in January with a game Friday, Jan. 10, at Father Judge in Philadelphia, and then head to New Jersey the next day for the Metro City Classic. The Patriots will play Montverde Academy at 8 p.m. Saturday, Jan. 11, in the RWJ Barnabas Health Arena in Toms River.