COVID-19 vaccine may be released soon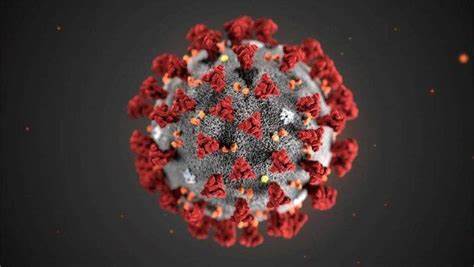 A COVID-19 vaccine that its developer says is highly effective may be released as early as the end of the year, according to The Washington Post.
 "…an early analysis showed its vaccine candidate was more than 90 percent effective," The New York Times reported. 
The vaccine has been developed by Pfizer, an American pharmaceutical company.
Despite the vaccine's effectiveness, there are challenges, particularly involving mass distribution.
The vaccine can only be produced at facilities in Kalamazoo, Mich., and Puurs, Belgium. Furthermore, the vaccine can only be transported at minus 70 degree Fahrenheit, meaning it needs to be moved in specialty containers. Another problem is that these containers can only hold about 1,000 to 5,000 doses at a time. 
With all of these issues, it could take months before enough of these vaccines are distributed around the world. Governments around the world are organizing logistics as to whom will receive the first batches of the vaccine. 
Scientists say people still will have to wear masks and practice social distancing for a while because it will take a while for everyone to get the vaccine, according to the Post story. Masks are not a perfect solution to the pandemic but have proven to be better at slowing down the infection. 
N95 medical masks are said to be 95 percent effective at stopping Covid-19. An international study showed that 'surgical and other comparable masks' protected the wearer up to 67 percent of the time. Certain tests have also suggested that wearing a mask might also decrease the amount of the virus one would be exposed to, lessening the person's symptoms. 
"To be clear, the science supports using masks, with recent studies suggesting that they could save lives in different ways: research shows that they cut down the chances of both transmitting and catching the coronavirus, and some studies hint that masks might reduce the severity of infection if people do contract the disease," Lynee Peeples wrote in an October story published in Nature.
Another misconception is that Covid-19 is comparable to the common flu. 
Both Covid-19 and the flu are respiratory viruses that give on average mild short term effects. Where they differ is that Covid-19 is known to spread much faster and more easily than the flu. Along with that, it is known to be extremely dangerous to anyone with compromised immune systems, such as the elderly and other people with weak lungs. 
People infected with Covid-19 also only show symptoms in about five weeks. This is especially dangerous because people can be contagious without showing any symptoms. 
Even though the average person commonly faces mild symptoms in the short term, no one is exactly certain what the long term effects of Covid-19 are.  Certain effects have already been documented. 
"COVID-19 symptoms can sometimes persist for months. The virus can damage the lungs, heart and brain, which increases the risk of long-term health problems." according to the Mayo Clinic staff.