Kamala Harris wins the vice presidency and the attention of Carroll students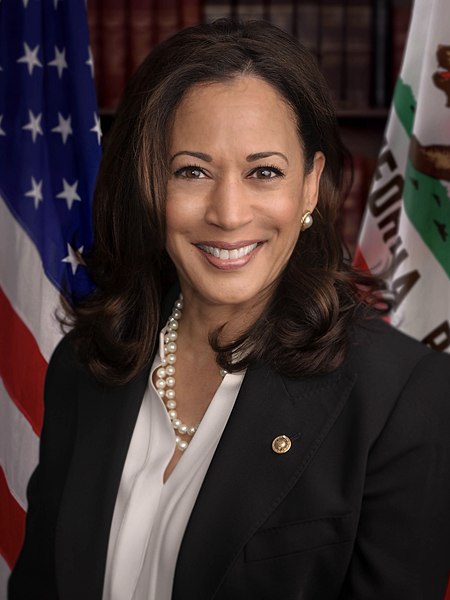 On Nov. 7, Kamala Harris made history by winning the title of vice president with more than 76 million votes. Harris made her victory speech in Wilmington, DE, on the night she was called the winner by a variety of news sources. 
Harris, the first woman of color to be elected as vice president, was the first to approach the crowd and appeared overwhelmed by the cheers and applause. Harris started her speech by quoting John Lewis, the late African-American congressman who fought for the protection of the rights of African Americans during the Civil Rights Movement. 
"Congressman John Lewis, before his passing wrote: 'Democracy is not a state; it is an act.' And what he meant was that America's democracy is not guaranteed. It is only as strong as our willingness to fight for it," Harris said. "And when our very democracy was on the ballot in this election — with the very soul of America at stake and the world watching — you ushered in a new day for America."
Harris mentioned that the people started a new chapter when they voted for her and Biden.
"I think that it's great that women and people of color can relate and look up to Kamala Harris as a role model," said Sa'Nii Lockett, a sophomore. 
Harris continued to thank voters, poll workers, organizers, and activists for helping her and Biden win the election. She also explained that Biden would be a great president because he has dealt with loss and knew how to heal. His first wife and his daughter were killed in a car accident years ago and his son Beau died of cancer recently. She also thanked Biden for breaking racial and cultural barriers by choosing her to be the vice president.
"Kamala Harris, being the first woman and person of color to be elected as vice president, is important and shows that the country is making a good change," said Anna Winslow, junior. 
As a daughter of Jamaican and Indian immigrants, Harris also thanked Black, Asian, white, Latina, and Native American women from generations before for fighting for equality and paving the way for her. She also mentioned that Black women are usually overlooked but are also important for fighting for democracy.
"While I may be the first woman in this office, I will not be the last. Because every little girl watching tonight sees that this is a country of possibilities," she said.
Harris said that it's important for more women to get involved in politics and to make a change. She said she hoped that she will motivate and encourage little girls and people of color to get into politics and make changes for the world, according to ABC News. 
"I look up to Kamala Harris and I hope she continues to use her platform to address issues in the black community," said Anyae Hall, junior.
Harris concluded that the fight to protect democracy is still going on and that she will work hard to work with the people and not to control them.