Spring weather is heading Carroll's way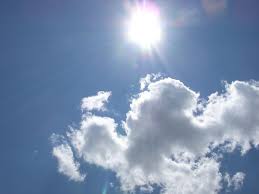 As an added bonus to Tuesday's day off, Carroll students also will get spring-like weather.
The good weather means Carroll students can enjoy outside activities. 
Senior Nick Waldmann said, ¨I'm gonna take some time and go to Marsh Creek state park and go paddle boarding.¨
Senior Steve Shi said, ¨Tuesday, I plan on spending the day off to go to Hot Pot in China Town.¨  
The springlike temperatures are expected to remain until the weekend.
Tuesday's temperature is expected to reach 61 degrees and be accompanied by mild winds. Tuesday's low will be 36. On Wednesday, the high temperature will reach 65. Thursday's high will be 69, and Friday's will be 67, according to the National Weather Service.
The winds should build up by the end of the week and lead to rain showers Saturday, which will lower the temperature back to 53, according to the National Weather Service 10-day forecast. By Sunday, the temperature will dip back into the mid-40s.