Will NBA trades bring success? Time will tell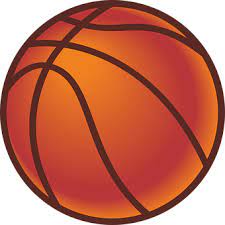 Several contending teams made personnel changes on March 25's NBA trade deadline, but whether these changes will lead them to success only time can tell.
Despite being one of the quieter trade deadlines in recent history, this past Thursday saw a number of teams tune their rosters, with an eye toward boosting their odds of making the playoffs, and for some teams, winning the NBA championship.  The Chicago Bulls, for example, are one of the most obvious "winners" of the deadline, picking up All Star center Nikola Vucevic from the Orlando Magic. The Magic, in the midst of what seemed to be a fire sale, handed Vucevic and Al-Farouq Aminu over to Chicago for Wendell Carter Jr., Otto Porter Jr., and, key to the Magic's rebuilding efforts, two first-round picks. The Bulls were in desperate need of a second star to pair with their franchise guard, Zach LaVine, and that is exactly who they acquired; Vucevic is averaging 21 points, 9 rebounds, and 3 assists per game in the 2020-2021 season, and has been a quality center and one of Orlando's best players for several years. The pairing of LaVine and Vucevic is sure to give Chicago a significant offensive boost, as both stars are reliable scorers shooting over 40% from behind the three point line.
"I came here as a kid and left as a man," said Vucevic in a Zoom press conference on his nine-year Magic career.
Orlando's return of Wendell Carter Jr. and Otto Porter Jr., as well as two first-rounders, makes it seem like the Magic are aiming to rebuild their squad with young players while accumulating future draft assets. Additionally, the Magic traded their other franchise player, Aaron Gordon, to the Denver Nuggets for veteran Gary Harris, rookie RJ Hampton, and a 2025 first-round pick.
One of the notable "losers" of the trade deadline was the Houston Rockets, trading Victor Oladipo to the Miami Heat for backups Kelly Olynyk, Avery Bradley, and the right to swap 1st round picks in next year's draft, which seems unlikely to be worth anything since Houston has the second worst record in the league. Oladipo, who ruptured his quad in 2019, showed flashes of his former self in his 20-game stint with Houston after being a central piece of January's James Harden trade saga, averaging just over 20 points a game. Ultimately, tracing back to the Harden trade to Brooklyn, what makes the Rockets "losers" is shown by what they started with and what they ended with; Houston started with James Harden, a perennial MVP candidate, and ended with two mediocre role players and subpar first round picks. On Miami's side of things, this buzzer beater of a trade, announced at the very last minute before the deadline, brings the Heat Oladipo's respectable three point shooting and above-average defense, while giving up minimal assets.
"I think he's a flat-out scorer…Victor brings you the whole package," said Miami Heat GM Pat Riley, "if you go back and look at his stats and all the things that he did prior to his injury, the guy can be a catch-and-shoot 38, 39 percent three-point shooter as well as being a slasher and a driver and a cutter and a defender. I just think he can add a tremendous amount to our team as a different kind of player…we're very, very happy to have him."
Archbishop Carroll's hometown team, the Philadelphia 76ers, also adjusted their lineup on Thursday. The Sixers traded center Tony Bradley and two second-round picks as a part of a three-team deal with the New York Knicks and Oklahoma City Thunder that would land veteran point guard George Hill in Philly. Bradley, in Embiid's absence because of injury, proved himself as  a serviceable starting center and is expected to expand his new role in OKC, and the acquisition of Hill to the Sixers gives some needed veteran presence and leadership to the bench unit.  While Hill is an excellent addition, Philadelphia native and Toronto Raptor Kyle Lowry was the Sixers' most coveted target. However, despite lengthy and involved negotiations, Toronto's asking price of Matisse Thybulle, Tyrese Maxey, Danny Green, and three first-round picks is what ultimately drove the Sixers away from the deal.
"We upgraded ourselves a lot today, and we'll be one of the top five or six teams with a chance to win the title, and hopefully we'll win it," said Sixers' General Manager Daryl Morey in a press release, via the Sixers website.
With the second half of the season underway, the trade deadline saw several swaps between teams, whether big or small, and there are now several squads to keep an eye out for in the remainder of the regular season and into the playoffs.
With the trade deadline concluded and the second half of the season underway, several teams who made moves, whether big or small, will look to take some momentum into the end of the regular season and, for some teams, deep into the playoffs.