Some Carroll teachers among those vaccinated against COVID-19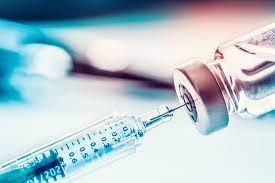 Governor Tom Wolfe recently provided all teachers for grades k-12 with an opportunity to receive the Johnson and Johnson COVID vaccine.
Some teachers in the Carroll community have taken advantage of this opportunity to be vaccinated.
"The process that Delaware County used was one that allowed pre-school, special ed, and elementary school teachers to get their vaccines first, since those children are the most difficult to keep apart. From there, they moved to secondary and high school teachers," Acting Principal William Gennaro said.
Some Carroll teachers experienced side effects after the vaccine and some have not, like Mr. Kevin Waters.
"I received the Johnson and Johnson vaccine at the Delaware County Intermediate unit and was impressed with their organization. As for myself, I did not have any side effects from the vaccine," said Mr. Waters.
Others, like Mr. Timothy Magenta, have experienced mildly unpleasant side effects.
"As far as initial side effects, it's mostly body aches, joint pain, muscle soreness, and fatigue. Starting the evening of the shot and it seemed at its worst Tuesday morning. It's an odd feeling though. It's like the fatigue and body aches that you usually feel with getting sick but without being sick," said Mr. Magenta.