U.S. recommends pause in use of J & J COVID-19 vaccine but not Pfizer and Moderna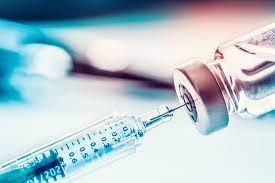 During the past year, COVID-19 has infected more than 31 million people in the United States alone. As citizens get vaccinated against the virus, many still wonder if the vaccines are all safe, especially because the United States called for a pause on the Johnson & Johnson vaccine after a rare blood clotting condition occurred in vaccinated people.
"I feel that the vaccines are being rushed and that's why this happened," said Nia Dantzler, junior. 
Nearly seven million people in the United States have received Johnson & Johnson shots so far, and roughly nine million more doses have been shipped out to the states, according to data from the Centers for Disease Control and Prevention. However, the federal government recommended a pause in the administration of the vaccine at all vaccination sites until further notice.
Federal health agencies  called for an immediate pause in the use of Johnson & Johnson's single-dose coronavirus vaccine after six recipients in the United States developed a rare disorder involving blood clots within about two weeks of vaccination, according to 6ABC News. Recently, a woman died from a stroke 48 hours after taking the Johnson & Johnson vaccine.
"I received my vaccine about a week ago and I felt fine afterward," said Amaya Hickson, junior.
Currently, the CDC only recommends Pfizer-BioNTech and Moderna as safe and effective vaccines.
"My dad received his shot yesterday and decided to take the Moderna vaccine," said Sa'Nii Lockett, sophomore. "It's scary because he was actually considering taking the Johnson & Johnson vaccine."
Pennsylvania residents outside Philadelphia who are 16 or older are now eligible to receive the COVID-19 vaccine. Because of the Johnson & Johnson vaccines, parents seem to be worried about letting their children get the shots, according to the New York Times.
Even though the Johnson & Johnson vaccine was paused, the CDC still recommends getting the other vaccines. The Food and Drug Administration (FDA) also released a statement saying that people shouldn't draw conclusions and that more research will be done in regards to the Johnson & Johnson vaccine. 
However, not everyone is convinced they should get the shots.
"Honestly, I wasn't thinking about getting the vaccine at all until everything is safe and sorted out," said Anna Winslow, junior.
Scientists with the FDA and CDC will jointly examine possible links between the vaccine and the disorder and determine whether the FDA should continue to authorize the use of the vaccine for all adults or limit the authorization, according to the CDC website.