Some Carroll students wish for celebrity teachers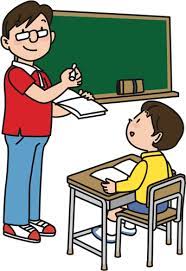 The students at Archbishop Carroll do not have a say in who their teachers are. If they did, however, someone famous likely would be at the front of the classroom. 
If junior Ella Pergine had the power to hire anyone in the world to teach at Carroll, she would choose Kourtney Kardashian. To defend her choice, Pergine referred to a video titled "6 Steps to Eating a KitKat" that Kardashian posted on Jan. 4, 2016. 
"After seeing Kourtney Kardashian's video on YouTube about how to eat a KitKat the 'Kardashian way,' [it] made me wonder what she would be like as a teacher," Pergine said. "I feel like because of her upbringing, she would have a completely different approach to how to teach kids, which may be effective, including a more modernized style. I want to see what lessons she would teach my classmates and me."  
Senior Aaron Flomo said he thinks NBA YoungBoy would make a good teacher. 
Kentrell DeSean Gaulden, professionally known as NBA YoungBoy, is a 22-year-old American rapper, singer, and songwriter. He has released six independent mixtapes between 2015 and 2017. In late 2017, Gaulden signed to Atlantic Records. YoungBoy's newest record, "Lock Down Session," went viral when it was released in August, according to the HIPHOPDX website. YoungBoy recorded it over the phone in jail, the website reported.
"After listening to his new song, I instantly wanted to learn more about him," Flomo said. "He would teach me things that would guide me in life based on his personal experience. It is so inspirational to see someone find a way to continue what he loves doing regardless of his situation. If he can make such an impact on my life behind bars, I can't even imagine what potential he would have in the classroom as a teacher."
Another Carroll student said he wished he could hire Conor McGregor, who was described on the Sportskeeda website as "easily the most popular fighter in the sport of MMA."
"His ambition and good businessman tactics are what I think would make him a good teacher and one I wish I had," said senior Jonathan Majoub.
Not everyone surveyed wanted a celebrity for a teacher, however. Junior Jill Dempsey, for example, said otherwise.
"I would say my mom because I feel like I wouldn't be scared to participate in class by asking or answering questions," Dempsey said. "She would also be available to help me at any time."