It's time for Christmas kindness and CSC is ready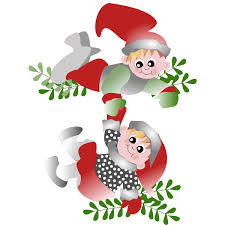 Archbishop Carroll students as a whole acknowledged they were more likely to reach out to one another in service and love during the holidays. These small acts of kindness are easy to do and entail little effect; however, they have a lasting impact on the receiver. They brighten the lives of everyone around Carroll in small ways and help the school community get in the holiday spirit. Here at Carroll, the Community Service Corps offers opportunities for students to take part in acts of kindness. 
Freshman Gracie Kucia said it feels good to receive compliments but feels even better to give them. 
"Receiving compliments or even participating myself in simple acts of kindness towards others makes me feel helpful, optimistic and definitely increases my self-esteem, as I hope it boosts others as well," said Kucia.
Sophomore Sarah Wood has made the commitment to herself to focus more this holiday season on acts of kindness rather than concentrating on materialist things such as getting gifts. 
"I feel like every year, all I focus on is making my Christmas list and figuring out what I want everyone to get me," said Wood. "This year I really am going to try to spread kindness, not just to my friends but people I don't typically associate with."
Community Service Corps, also known as CSC, provides an excellent opportunity for the Carroll community, both faculty and students, to take advantage of this holiday season.
"CSC's focus for this month is the Christmas Drive," said Mrs. Young. "We are working with the Archdiocese of Philadelphia to provide Christmas gifts for 27 children. To accomplish this goal, we are collecting money in Theology classes until Monday, December 13th. CSC members will then go out to buy the gifts and wrap them so that they can be delivered before Christmas. Archbishop Carroll students and families can also adopt a child and purchase the gifts on his/her wish list. The deadline to adopt a child is Friday, December 10th, and people can participate by emailing me at [email protected]"