Elf on the shelf and cookies for Santa: Christmas traditions abound in the Carroll community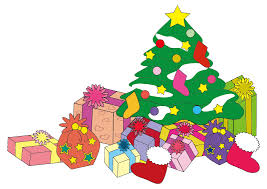 As the Christmas season approaches, students, and faculty have shared some of their annual Christmas traditions. 
One prominent Christmas tradition is the Elf on the Shelf. More than 13 million Elf on the Shelf dolls have been sold since it was created in 2005, according to USA Today. The tradition of hiding a little elf doll around the house every day is based on the book, "The Elf on the Shelf: A Christmas Tradition." Juniors Alex McBride, Erin Cannon, Catherine Manzo, and Nicolette Militello partake in the tradition. 
"I've had an elf on the shelf named Joey since I was little," said Militello. "It's definitely my favorite Christmas tradition." 
One of the longest running Christmas traditions is leaving cookies and milk for Santa on Christmas Eve. What many might not know is that the tradition originated in the 1930s during the Great Depression, according to the New York Post. It is believed that the tradition arose because parents wanted to express the importance of sharing to their children. This long running tradition is popular among students Caitilin McConaghy, Molly McNally, Alex McBride, Michael McCafferty, and Damon Cagliola. 
One other Christmas tradition that also dates back to the Great Depression is leaving carrots outside for Santa's reindeer to eat while Santa is delivering presents, according to History.com. However, over the years stores have started selling reindeer food in packages to throw around outside for Santa's reindeer to enjoy. 
"I have little siblings, so my mom gets this reindeer food in a packet to throw around the front yard instead of doing carrots," said McNally, a junior. 
What about the birthday? Since Christmas Day is the birthday of Jesus, many Catholics go to Christmas Day Mass, either before or after opening Christmas presents. However, some make it a tradition to open some before, and some after. 
"Everyone in my family opens up one present before 9 o'clock Mass, and then they open the rest after getting back," said Mrs. Diane Gimpel, an English teacher. 
Did someone say presents? Christmas Eve can be a time for families to get together, and make memories. One memory can be sending a letter to Santa asking for presents. The first written letter to Santa dates back to 1879, when someone used the United States mail system to send a letter to his North Pole Workshop, according to TIME Magazine. 
"During Christmas Eve at my house, we drive my little cousins to Candy Cane Lane where they can write a letter to Santa, and put it in a mailbox," said Lydia Maione, a senior.