Catholic Schools Week becomes another fond Carroll memory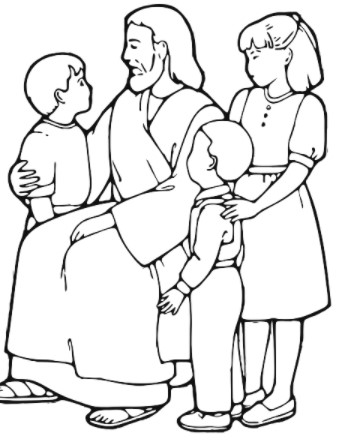 A week full of dress-down days and an exciting school family feud assembly to end the week made for a memorable Catholic School Week. 
Catholic Schools Week of 2022 took place from January 31 through February 4. 
"The purpose of Catholic Schools Week is to take a moment to step back and realize the graces of being in a Catholic school," said Father Mark Cavara. "I hope students are able to grow a deeper appreciation towards their school and their community." 
Monday, January 31, was intended to kick off the week celebrating the Carroll community with a CSW opening Mass. Unfortunately, Father Cavara was out sick, so Mass was pushed back until Thursday. 
Tuesday was Teacher Appreciation Day. Students celebrated their teachers, staff members, and administration members. Donuts and coffee were passed out to these members of the adult Carroll community during first and second period.
Teacher Appreciation Day coincided with the college pride dress down day.  Students and staff wore gear representing colleges they are fans of. 
Wednesday, Carroll celebrated vocations — the calling to the priesthood and religious life. At the same time, members of the community celebrated where they came from by donning gear from their Catholic grade schools. 
"I wore my skirt from my grade school uniform as a way to represent my grade school," said sophomore Grace Klenn. "I was surprised it still fit me."
Thursday's theme was red, white, and blue to celebrate the nation. However, because Mass was rescheduled to this day, students dressed in their uniforms for church. This dress-down day will be rescheduled to another day in the near future. 
"Father Cavara's homily made me reflect on the opportunities I could have had if I had attended Catholic school before high school," said senior Roman Tozzi. "I feel like I would be way more connected with faith."
Friday was spent celebrating the students of Archbishop Carroll and the theme was Carroll pride.  The student council ran an assembly between the second and third periods where the students and faculty played Family Feud. Some of the questions that were asked were: What item has Mrs. Buchanan confiscated the most this year? Who is the best teacher? Who is the most athletic athlete currently at Carroll? Who are the most famous Carroll alumni? The Family Feud game ended in a tie between the juniors and seniors.  
"I loved how engaging certain students were in the audience cheering on their classmates while they were on stage," said senior Emma Talago.