School lunch at Carroll: Yay or nay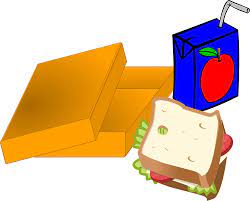 Archbishop Carroll students weigh in about school lunches. 
"The wing bar and the pretzels are by far my favorite foods at lunch," said sophomore Angie Daniels. "I can't think about anything that has to be changed or improved. Carroll's lunch is genuinely the best school lunch I've had."
While some students have no problems with the school lunch, others do not think highly of it.  
"The school lunch is alright," said senior Riden Kingston. "I usually get fries and chicken nuggets, but sometimes the chicken is undercooked. I feel like they should have alternating weekly specials or something of that sort."
With past menu items making a comeback, there has been an increase in the number of students who buy lunch. 
"The newer foods being brought back is a very cool thing," said junior Connor Archbold. "It's something the school didn't do last year and it's nice to have more variety back. As for my lunch opinion overall, it is nice to have the ability to buy a good lunch in school."
 Despite the return of the diversified food menu, senior Viky Fallouh still desires one more item to return.
"I wish they would bring back the mac and cheese bites," said Fallouh. 
The rise in prices for the food is ruffling some feathers. However, it is to be expected because of better quality meals. 
"I don't like how they raised the prices of everything," said junior Suraiyah Brown. "For example, the Wawa drinks are two dollars. However, if I go to Wawa, I can get two drinks for two dollars. They should bring back some more food we had freshman year. Like, is salad even an option anymore? I'm glad they brought back the wing bar, though."
Junior Ryan Callaway agrees lunch is too expensive this year. 
"Although I barely buy lunch, it is overpriced," said Callaway. "The price encourages me to pack a lunch. Five chicken nuggets they call wings should not be four dollars!"
Junior Blaise Watson finds irony in the signs displayed above the counters. 
"Every time I look at the signs above the food windows I laugh," said Watson. "They portray very nutritious hoagies and pasta and meatballs, but the food they serve such as fries and nuggets don't promote healthy eating habits… but dang, they are good sometimes."