Band teacher Jeff Darrohn bring years of musical experience to Carroll's students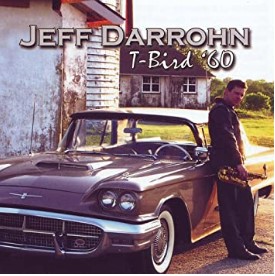 Within its walls, Archbishop Carroll has a man who has made music with Kanye West.
Mr. Jeff Darrohn has also made music with other famous artists such as Barbra Streisand and Michael Bublé. He is the school's band director, teaches AP music theory, gives music lessons, and also plays in the school's pit orchestra.
Mr. Darrohn has been the woodwind teacher at Carroll since 2013. Over the years he has been at Carroll, he organized the school's jazz band, wind ensemble, and sax quartet. This year, when music teacher Mr. Zachary Larimer took paternity leave, Mr. Darrohn took on the full-time job of teaching instrumental music at the school. Along with working at Carroll, he is the jazz band director at Archbishop Wood, the director of bands at Queen of Angels school, and a private music teacher.
Mr. Darrohn always had a fondness for music.
"I always loved big band music, old and new," said Mr. Darrohn. "I went to see the Stan Kenton Orchestra performing jazz at North Penn High School [in Montgomery County] when I was in junior high school, and then I knew that is what I wanted to do."
Mr. Darrohn earned a bachelor's degree in music performance, a bachelor's degree in music education, and he minored in jazz when he attended the Philadelphia College of Performing Arts (now the University of the Arts). Later, he earned a master's degree in music education from Boston University.
Mr. Darrohn has lived has performed worldwide. He has composed around 100 pieces of music. The Carroll Band even performed one of his pieces called "Orange." He also has an album called "T-bird '60." 
"I first recorded four tunes, just as a demo recording, to show people in London my abilities," said Mr. Darrohn. "Later came the idea to add more tunes and likely to self-produce it. Luckily it was picked up by Jazz Media Records. They re-produced it, marketed, and promoted it around the world. I got airplay at 465 jazz radio stations in the USA, the UK, Australia, New Zealand, Canada, and Europe."
Mr. Darrohn plays most of the instruments that belong to the woodwind family and teaches many of them to his students.  
"Professionally, I play soprano, alto, tenor, and baritone saxophones," said Mr. Darrohn. "Plus, b-flat soprano clarinet, bass clarinet, E-flat soprano clarinet, piccolo, flute, and alto flute. I can play some piano, concert/classical percussion, brass, and once long ago, the strings. I also once played oboe."
Now instructing others to play music, Mr. Darrohn said he wants to be the best teacher he can be to every one of his students. 
"I most enjoy seeing students enjoy music and improve themselves," said Mr. Darrohn. "It sounds corny, but it is true. I had encouraging band directors and I want to be the same."
Sophomore Alex Rosen enjoys Mr. Darrohn as a teacher. 
"Mr. Darrohn is a talented musician who is always willing to help," said Rosen. "He is always fun and light-hearted and I love having him as a teacher." 
Senior Maureen Carpenter is sad to leave Mr. Darrohn next year when she graduates because he has been her teacher for four years. 
"Mr. Darrohn is very encouraging in helping me and everyone in the band grow as musicians," said Carpenter. "He also makes jazz fun, I will miss him." 
Senior Laura Carpenter also admires Mr. Darrohn. 
"Mr. Jeff Darrohn is a unique individual with multiple talents," said Carpenter.