Carroll students seek selection to All Catholic Chorus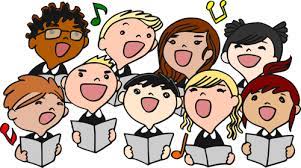 All Catholic honors are not just for athletes.
The Archdiocese of Philadelphia also selects an All Catholic Chorus each year from archdiocesan and private Catholic high school students in the Philadelphia region. 
Seven Archbishop Carroll singers are working audition videos now as they seek selection to the chorus. The vocalists must prepare a scale, as well as two short excerpts. Audition videos must be submitted soon — within the first two weeks of November, according to Carroll's choir director, Miss Suzanne Carpenter. 
Among those auditioning is senior Jenna Vega.
"I am confident that the All Catholic Choir will be an overall amazing experience," Vega said.
More than 170 students from the region's Catholic high schools registered by the first week of November to participate in the selection process. Music teachers from the participating schools will evaluate those students' audition videos based on tone, intonation, dynamics, and overall musicality. Those accepted into the choir will be notified by early December, Miss Carpenter said. 
Once selected, All Catholic Chorus members work first with their teachers at school to learn All Catholic Chorus music, according to Carpenter. In January, the All Catholic Chorus members will meet each other and rehearse for the first time at Nazareth Academy High School in Philadelphia. About a week later, the chorus members will attend a three-day festival at Nazareth under the direction of a renowned conductor. Vocalists work closely with their conductor during the festival to master the challenging repertoire, according to Miss Carpenter. The culmination of the festival is a public performance.
"It's a wonderful opportunity for Carroll's music students to learn challenging music under new directors," said senior Ryan Holmes.