Science National Honor Society inducts 29 new members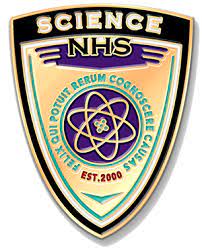 Archbishop John Carroll's chapter of the Science National Honors Society (SNHS) welcomed 29 new members on January 10.
The Science National Honors Society is a group of advanced science students who promote, as well as help, the science community.
"The Science National Honor Society was established at Archbishop Carroll during the 2017-2018 school year under the guidance of Captain Robert Boyce (retired J.Carroll teacher) with the following objectives: to encourage and recognize scientific and intellectual thought, to advance students' knowledge of classical and modern science, to communicate with the scientific community, to aid the civic community with comprehension, to encourage students to participate in community service and in turn encourage a dedication to the pursuit of scientific knowledge that benefits all of mankind," said Mrs. Janine Cahill, one of the honor society's moderators. 
Students have to apply to become members of the SNHS, and they have to meet certain grade and course requirements, according to Mrs. Judith Owens, who also serves as an SNHS moderator.
"Members provide service to the school by helping science teachers set up and take down labs and tutor," said Mrs. Owens. "They can also do service outside the school by tutoring and helping grade school students with science fair projects." 
Junior Laura Wineburg said she was extremely honored and excited to be a member of the SNHS, and that she is looking forward to all the new opportunities it will bring her. 
"Being a member of the Science NHS allows me to give back to the community here at Carroll and benefits the future of our science program," said Wineburg, "It's an exciting opportunity!"
Wineburg was among the 21 juniors inducted in the January 10 ceremony. In addition, eight seniors were inducted. 
At the induction ceremony, the club's president, Rebecca Wallgren, greeted the audience, and introduced the guest speaker, Mr. Ronald Cummings. Following Mr. Cummings' address, all of the inductees' names were read and they received their certificates, as well as pins they will wear daily. Finally, Mr. William Gennaro, Carroll's principal, gave the closing remarks.