Carroll celebrates the Eagles as the team aims for the Super Bowl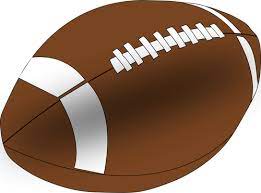 As the Philadelphia Eagles beat the New York Giants on Jan. 21 in the divisional round of  National Football Conference playoffs, many Archbishop Carroll students and staff members either watched the game at home or went down to Lincoln Financial Field in South Philadelphia. Now plans are underway to mark Sunday's National Football Conference championship, in which the Eagles will battle the San Francisco 49ers in Philadelphia. The winner of Sunday's contest goes to the Super Bowl.
Mrs. Diane Gimpel, the senior English teacher, hosted an Eagles watch party at her home last Saturday. She served her friends vegetarian chili and pepperoni and provolone stromboli, and then everyone moved to the family room to tune into the kickoff on Fox.
"It was a lot better than sitting in the cold and watching it," said Mrs. Gimpel. "I like listening to the announcers filling me in."
Student Council Vice President Bridget Grazel, a senior, preferred going to the stadium, where the action was.
"It was so much fun being down there with all the energy from the fans," Grazel said. "I had full confidence the Eagles would win and we would be able to come back down next week."
Some students who weren't able to attend the game last week plan to be there this Sunday to see the Eagles vie for a Super Bowl berth. 
Alayna Doerr, a senior, was unable to attend last week's game against the Giants because of a competitive cheer competition. 
"I was upset I couldn't go because watching the game at home doesn't compare to watching it in Philly," said Doerr. "I'm so ready to go down and it's so exciting that this is happening in our senior year." 
This is the first time since 2018 that the Eagles will be in the NFC championship. To celebrate this, the administration has offered a free dress down day Friday with an Eagles theme.
"This dress down day is to show school spirit and to cheer on our home team because seasons like this do not happen often," said Mr. Chris Fryberger, the assistant principal for student life.