Unified Bocce suffers first loss of season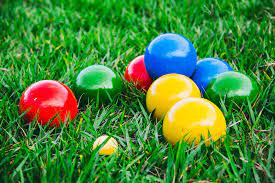 Archbishop Carroll's Unified Bocce team lost its first match of the season to Marple Newtown on Wednesday. 
Unified Bocce, a PIAA sport, brings together general education students and students diagnosed with an intellectual disability to train and compete together as a team for their high schools.
Carroll's Unified Bocce program includes players from Carroll and from St. Katherine School, an Archdiocese of Philadelphia school that operates within Carroll's building and educates students with intellectual challenges. The program rosters two teams: the Cardinals and the Patriots. In the first match, the Cardinals won 6-4 while the Patriots lost 5-4. In the second match, the Cardinals won 4-2 while the Patriots lost 6-4. This set up a tie-breaker match, leading to a tough loss as Marple Newtown won, 1-0.
The Carroll Cardinals include Matthew Rodgers, Naim Tuck, Melissa Hughes, Patrick Liney, Anthony Dilks, and Shannon McGee. The Carroll Patriots include John McDonald, Dylan Shields, Maria Guarino, Mary Matey, Domenic Venini, and Adelin D'Achilla. 
St. Katherine School teacher and coach Ms. Bridget Mscisz said: "I thought it went well, especially for our first match of the season." 
"I like how the team strategizes together before each play and would like to see them continue to grow even more in communication and strategies," said Mscisz. "I thought it was a good match overall and that the teams worked well together for their first official time playing."
St. Katherine Day School students shared their favorite part after playing the first match of the season.
"Rolling the ball," said Maria Guarino. 
"Being on the winning team," said Matthew Rodgers.