Tryouts Monday and Tuesday as Carroll baseball season begins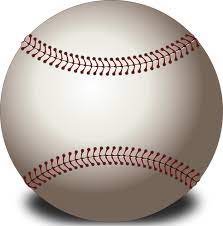 Archbishop Carroll's baseball team ramps up for the 2023 season as it aims to have another successful year.
The baseball team officially begins the season with tryouts on Monday, March 6, and Tuesday, March 7.
The team is coming off a very successful season, finishing with a record of 11-6 overall and 8-4 in the Philadelphia Catholic League. Unfortunately, the team suffered a season-ending 2-1 loss to Neumann-Goretti in the first round of the playoffs last spring. 
"Coming off of last year's season, this year we want to have another successful season," said senior James Brown. "The goal is to win the PCL and continue to build the program for the underclassmen." 
The team has been holding optional practices throughout the fall to gear up for the season ahead. The baseball team lost seven seniors and is looking to fill those roles this year.
"Losing key players is always hard, but we are looking for every guy to step up in any way," said senior Michael McCafferty. "This year is going to be all about who wants to step up and contribute everyday to this team." 
Freshman James Davin looks forward to contributing to the team no matter what his role is.
"Heading into my first baseball season with Carroll I am looking forward to experiencing high school for the first time," said Davin. "There are so many new opportunities now with high school baseball and I can't wait. My goal this season is to start JV, bat over .300, and steal 15 bases. Overall, I'm super excited to start with a new team, make some new friends, and have a winning season."