Spring sports begin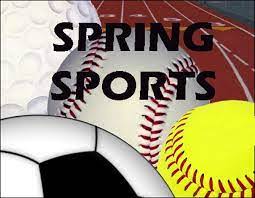 Spring sports have officially begun at Archbishop Carroll.
On March 6, the student athletes at Carroll were able to get back into practicing for their upcoming seasons. This includes both boys and girls lacrosse, softball, baseball, crew, girls flag football, and boys tennis.
"It feels great to be back on the field," said senior softball captain Lauren Martin. "I'm really excited to see what the team is going to do this season."
Teams have been focusing on getting themselves back in shape and brushing up on their skills. 
"It always starts off tough but as the week went on it started to get easier," said senior Mary Matey, who plays lacrosse. "It helps to run with a team because it motivates you to want to be better."
All teams have new members for this season and many are welcoming freshmen, including Maggie O'Neill. 
"It's exciting to be with a new group of people I haven't played with yet and having the opportunity to learn new things," said O'Neill.
A new sport Carroll is offering this spring is girls flag football.
"It's very exciting," said Shane Bockrath, a senior who is helping coach the new team. "It's the first year Carroll is having a girls flag football team and I feel like we have some really good athletes and can put together a really good team."