Carroll students turn side hustles into thriving businesses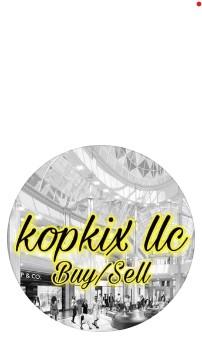 At Archbishop Carroll, entrepreneurs within the student body are running small businesses instead of working retail like the average teenager. 
Makayla Mallery, a senior, is one of the small business owners. The cheerleader runs a business called Touched By Amore. It is a hair business that she started at home in November 2021 when she was 16. 
"I did my hair one day and someone said it was cute," Mallery said. "They were wondering if I could do it to their head and ever since then I've been doing hair."
Touched by Amore will remain open after Malley graduates.
"I do plan to keep this business forever because it is something that has kept me stable financially," Mallery said. "Plus, I am able to provide for myself when needed."

Eddie Collins, also a senior as well as a member of Carroll's baseball team, is another entrepreneur. 
"My business name is called Kopkix LLC," Collins says. "My business is reselling high demand sneakers and sneakers that are hard to obtain, so a sneaker wholesaler, or just a sneaker seller."
Collins started his sneaker business coming out of middle school. 
"I started in August of me going into my 8th grade," Collins said. "I went to this sneaker event and sold a pair of shoes and made $75. I was only 13 at the time."
Collins built his business on something he was passionate about.
"I was always into sneakers," Collins said. "I started selling some shoes to buy new ones and I started making some money and figured, why don't I try to go to sneaker releases and I ended up scaling my business into a seven-figure company in four years."
Collins is working on turning his business into something bigger. 
"Right now I am an investor in two sneaker stores in New Jersey called 'Rare Pairs NJ,'" Collins said. "I plan on opening a storefront and I also plan on getting into real estate and rental properties for passive income."
Another senior, Tyler Schiele,  owns a landscaping company called TNS Landscaping & Hardscaping LLC. 
"I was 16 years old when I decided to start my own business," said Schiele. "I officially made it an LLC when I was 18."
Just like Collins, Schiele said his business grew from what he enjoyed doing.
"My whole childhood I always had a passion to work outside with my hands whether it was cutting the grass, helping my dad do mulch, or even just learning construction," Schiele said. "When I turned 10 years old, a new neighbor moved in next door. He knew I would always watch him cut his grass. One day he came over and asked me if I wanted to work. My mom said I could. Soon I was cutting a few lawns with him and then my freshman year came. I ended up working with him every day when COVID happened because we didn't have school. When I turned 16, I bought my first truck, and then I decided that maybe I could get a few lawns for myself. It turned out that a lot of people liked my work and I started to get so many jobs it was time for me to part ways with Brian and go on my own." 
Schiele said he had no regrets.
"I always loved to work," he said. "I would say my neighbor really inspired me to become my own business owner and I don't think I would change being a business owner in high school for anything."