Carroll seniors rack up more than $25 million in college scholarships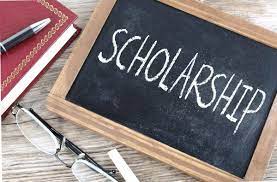 Archbishop Carroll seniors continue to collect college scholarships as the May 1 deadline looms for making college commitments. 
Already the Class of 2023  has exceeded last year's class in total scholarship money earned. 
As of April 28, the class raised $25,803,674, according to Ms. Marguerite DiMattia, the director of the guidance department. Of that total, Mason McFarland has collected more than $1 million in scholarship offers.
"I feel very proud and fortunate with this achievement, and also feel thankful for being acknowledged for the effort I put in for my college journey," said McFarland. "Despite being an above-average Carroll student, I set my goals beyond my means for both choosing a school and applying for scholarships and put myself in the right position so that I can consistently receive benefits, since I believe, being lucky only means you are always in the right position. Just like knowing you average 88percent on tests and this time worked hard for 100 percent and ended up with a 93 percent, the gap from 93 to 100 is bigger than the 88 to 93 but you still landed on an A, did better than before and know what it takes to get a 93, so now you can average a 93 percent. Overall, I know for a fact I wouldn't be able to achieve this without my family and the Carroll community."
The guidance department is holding a contest to see which senior homeroom can raise the most scholarship money. The winning homeroom will receive donuts and one student will be chosen randomly to win a free prom ticket. Mr. Diane Gimpel's homeroom, 5A, is in the lead for the homeroom contest, according to Ms. DiMattia. 
"The college process was very stressful, but it's very rewarding to see all my junior year grades and time spent pay off with scholarships," said senior Rebecca Wallgren.