Eagles choose Jalen Carter and Nolan Smith in NFL Draft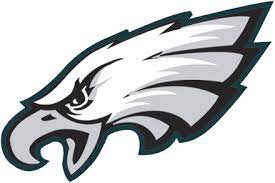 The Eagles had two opportunities to make the 2023 NFL Draft´s first round worthwhile Thursday night. As of now, it seems like the Birds did just that, snagging two former Georgia Bulldog defenders, DT Jalen Carter and edge-rusher Nolan Smith, with the 9th and 30th picks in last night's annual player selection. 
Despite rumors headed into the night regarding Philly´s interest in Texas running back Bijan Robinson, the Birds focus seemed to shift to the defensive side of the ball as Carter, a former consensus number one overall selection, slipped down the draft board. 
The former 2022 consensus All-American Carter was booked for reckless driving back in January, with two misdemeanor charges he pleaded no contest to; many teams reportedly opted to drop him from their first-round draft boards sighting ¨character issues.¨ The 6ft-plus, 330-lbs defensive monster has not done much to reprieve himself of the charges as of late, which was cited in last night's post-draft press conference when general manager Howie Roseman and head coach Nick Sirianni were posed with a trying question from NBC Sports´ Ruben Frank.
¨We were all on a Zoom call with Jalen earlier and when he was asked about the accident," Frank said "I didn´t feel he seemed all too empathetic or accountable in his response.¨
Roseman and Sirianni soon lashed back.
¨Yea, Ruben, I don´t really think it´s all too fair to judge him on something like that," said Roseman. "What do you want him to talk about in an active investigation? At the end of the day, he just got drafted and you are really putting him on the spot with that.¨
Sirianni added: ¨I just don´t think it´s fair that you said ´you´ felt he seemed that way. I mean, he is just a kid trying to enjoy draft night.¨
During his three seasons for the Bulldogs, Carter racked up some of the most impressive accolades in college football, including two national championships, a 2022 consensus All-American selection, a finalist for the Rotary Lombardi Award, and a 2022 All-SEC first team selection. 
One sort who had no issue passing ¨The Eye Test¨ was 30th overall pick, Georgia edge-rusher Nolan Smith. Smith, a 6´3, 235lbs Bulldog senior, boasted some impressive numbers during his four years in Athens: 110 tackles, 20 tackles for loss, 12.5 sacks, and an interception.
Smith, a former projected Top 10 pick, had his draft stock derailed last season when he suffered a torn pectoral muscle during Georgia´s 42-20, October 29 win over Florida. However, after nearly appearing in the college football layoffs, teams still neglected to give Smith his due credit, instead leaving him gauged in the 20-35 range, with an upside poking a Top 20 selection. With the addition of Smith, Eagles fans can rest easy knowing the Birds picked up two of the most slept-on players in this year's draft, bolstering an already strong defense.
As the 2023 draft carries on tonight, the Eagles will have their eyes out to make some more under-the-radar additions once again. With guys like Miles Sanders, Cam Jurgens, Landon Dickerson, Nakobe Dean, Jalen Hurts, and Issac Seumalo headlining a lengthy list of influential Day Two picks in the past, Eagles fans everywhere should hold out from flipping off the draft just yet. Look for Howie and Co. to target an offensive lineman or possibly a running back during tonight´s selections. Players such as Joey Porter Jr, Steve Avila, and Zach Charbonnet are all names that could be called out for the Birds tonight.