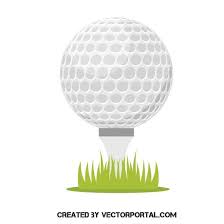 Archbishop Carroll golf team's Cinderella story came to a halt. The team will not advance to sub-regionals after they fell short to Devon Prep on Tuesday.
The team had a rough day at Philmont Country Club. Captain Matt Hurchalla shot 15 over par, and Captain Jake Johnson shot 11 over par, although he made a birdie on the tricky Hole 12. 
Brady Conlon, Jason DiRita, Marco Petroccia, Hadley Sheehan and the rest of the team battled the heat for four hours, finishing second in 2A, behind Devon Prep. They finished fourth in the whole tournament. 
Just a week ago, the team was told that they were not advancing to districts and the season would be over. However, by coach Dave Waldmann looking into the rules, and finding out that there was no specific rule that only one 2A team advances to districts, the Patriots advanced. 
The team had nothing but fun this year, and the chemistry was unmatched.
 "This was legendary," Johnson said. "I know it didn't end the way we wanted but I wouldn't give this up for the world. [The team members] are my boys for life and we were one of the best golf teams the schools have ever seen." 
Ryan Innes expressed gratitude to the team.
"I wanted to say thank you guys for being so chill this year," Innes said. "It's made me enjoy the start of a year I thought was going to be terrible." 
Brady Conlon added on a few words as well.
"Rough day for the team today, but overall I couldn't ask for a better group of guys to hit the links with over the course of the season," said Captain Brady Conlon.
Although it didn't make it to sub-regionals, the golf team holds a school record from its performance earlier on in the year against Devon Prep. The team shot the lowest combined score the school has ever seen: 236.
Tuesday's tournament concluded a season that started out badly with four losses and then improved sharply with 13 straight wins.