Martin Luther King Jr.: His life and the legacy of the MLK Day of Service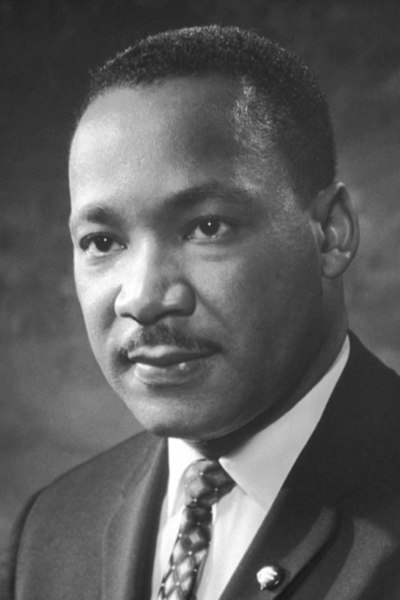 Today is Martin Luther King Jr. Day , the 25th anniversary of the day of the service that celebrates the civil rights leader's life and achievement. To understand more about the importance behind MLK Jr. Day, people should know who Martin Luther King Jr. is and what he represents. 
Martin Luther King Jr. was born as Michael King Jr. on January 15, 1929, in Atlanta, GA. His father adopted the name Martin for his son in honor of the Protestant leader Martin Luther.
King became a Baptist minister and social rights activist in the 1950s and 1960s. He was the leader of the American civil rights movement. In 1964, he won the Nobel Peace Prize. At that time, King was the youngest to have done so. 
On August 28, 1963, King delivered his well-known "I Have a Dream" speech during the March on Washington for Jobs and Freedom. During that event, more than 200,000 people marched from the Washington Monument to the Lincoln Memorial. The speech was a defining moment of the civil rights movement and is among the most iconic speeches in American history. 
During that speech, King said: "I have a dream that one day this nation will rise up and live out the true meaning of its creed — we hold these truths to be self-evident: that all men are created equal." 
King was put in jail 30 times for his resistance. Many people tried to kill him. James Earl Ray succeeded, killing King on April 4, 1968, the day after he gave his "I've Been to the Mountaintop" speech at the Mason Temple in Memphis TN.
In that speech, King said: "Only when it is dark enough can we see the stars."
MLK day is on the third Monday of every January. The day celebrates King's birthday and honors his legacy and shines a light on civil rights. In the spirit of MLK, schools have service opportunities to offer to students. 
"At my last school, we used to clean the community centers or go to the hospital to cheer up sick kids. We had so many things to do. It was a fun day," Benjamin Bui, a transfer student from Maine.
Last year, Carroll students made thousands of breakfast bags for the poor and delivered them to a shelter. Father Spez said this year he was considering doing something for a nursing home. 
"I'm willing to do something nice for the community. I would love to go to the nursing home," said Zhilin Tan.
Sources for this story include:
Lewis, David L., and Clayborne Carson. "Martin Luther King, Jr." Encyclopædia Britannica, Encyclopædia Britannica, Inc., 1 May 2019, www.britannica.com/biography/Martin-Luther-King-Jr. Accessed 6 January. 2020. 
"Martin Luther King ." Garden of Praise: Martin Luther King Biography, gardenofpraise.com/ibdking.htm. Accessed 6 January. 2020. 
"17 Inspiring Quotes by Martin Luther King Jr." Biography.com, A&E Networks Television, 26 June 2019, www.