Hybrid learning is under way at Carroll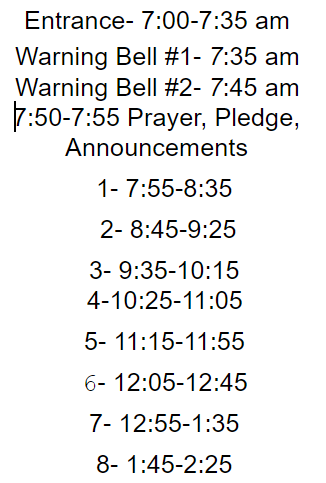 Students at Archbishop Carroll are partaking in a hybrid learning schedule for the first time. This means they will be in school some days and online other days. The students are not thrilled about this, but don't hate it. 
Evan Bruder, who is a senior, said that the hybrid schedule is OK. He said he is looking at the positives: the school is not completely online and seniors still get somewhat of a senior year. 
"I think it's a good start to the year because we've been out of school for so long and especially it being senior year I want to have at least a full senior year and it's good being back in school instead of being at home, but it is nice to have a few extra days at home," Bruder said. "I do hope by some point we can come back to school every day." 
Kiah Downard, also a senior, is not in love with the new schedule.
 "I don't hate it but it's not my favorite thing in the world," she said. "Honestly, it kind of stinks but I do enjoy how the classes have less people in them because there is less going on around you."
Mr  John Woehlcke, an English teacher, said that he would rather be having a normal school year and see all of his students every day, but would rather be hybrid than all virtual. 
"I would prefer for school to go back to the way it was pre-COVID 19, but given the choice between the close of last year and this current hybrid model, I would choose hybrid every time," Mr. Woehlcke said.  "It was so depressing last year to not be able to see any of my students after March 13.  It's interactions with students that account for the best parts of a career in education.  I'm looking at the hybrid model as a unique opportunity in my discussion-oriented classroom for students to feel more comfortable engaging with each other because the groups are smaller.  It's so nice to be back in my home away from home." 
Mrs. Bernadette Głowaczewski, who used to be a history and government teacher but is now an English teacher, said that knowing everyone in the Carroll community is going through this together is very comforting but it is very hard to get to know new students completely virtually, so she is grateful for the hybrid schedule in that sense. 
"I feel overwhelmed but comforted knowing that all of the teachers share the same struggles as I do and we're working through them together," Mrs. Glowaszewski said.  "I am thrilled to see my students in person and it's wonderful that I can get to know them face-to-face.  In the spring it was difficult not seeing my students and if I did not already know them, it might be difficult to get to know them.  This is helpful overall to the students because I know that some kids might not learn best virtually so at least this gives them an option for both virtual and in person learning."