Birthdays near the holidays: Yay or nay?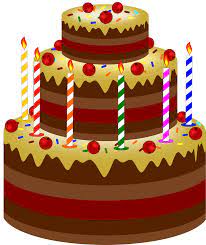 Winter brings not only snowy weather and hot chocolate but also some of the most important holidays of the year. With all this hustle and bustle surrounding the holiday season, winter babies may feel overlooked.
A total of 10 Archbishop Carroll students whose birthdays landed during the snowy season were surveyed and asked three basic questions: "Do you enjoy having your birthday this time of year?", "Would you change your birthday if you could?", and "If you could change your birthday, when would it be?" 
One junior expressed how she feels her winter birthday is enjoyable despite it being near the holiday season.
"Honestly, I don't mind it or ever even thought of it like that," said junior Alexxa Hepburn-Rose. "I know how much my parents sacrifice for me so I don't really look for presents but I can understand how it could be annoying to have both days treated as one." 
Other students spoke rather positively about their birthday being near Christmas. For example, junior Kate Gilbert described having her birthday during the winter as "an optimal time of year to celebrate a birthday." Another student also expressed how much the holiday season makes her birthday that much more special. 
"No, I wouldn't change it because I like the calm and peaceful vibe that the holiday season gives it," said junior Abby Martinez.
Of course, not every winter babe thinks the same. Out of the ten students who were surveyed, four students had a rather negative opinion on having a winter birthday. One freshman spoke on the struggle of having their birthday so close to the holiday season.
"My birthday is in February so it sucks how close it is to Christmas," said freshman Maddie Formica. "If I could change it, I would probably have it during the summer so that I could enjoy my birthday and Jesus' birthday separately."
Another winter babe that would rather have her birthday in another season described why she feels a winter birthday is convenient but maybe just not quite the right fit for her. 
"I like having my birthday during the winter to an extent," said junior Stephanie Reardon. "I get to do everything before everyone else whose birthday is during the spring or summer, like drive or buy lottery tickets. However, I do really like St. Patty's Day so I would probably change my birthday to March."
Although there were a few students who spoke negatively about their winter birthday, the majority did not feel any competition with the holiday season to celebrate their birthday. For them, it seems the holiday season's title of "the most wonderful time of the year" rings true.