Patriot News Live returns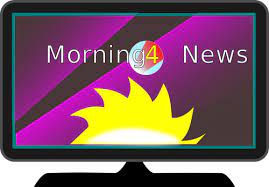 After a long, 18-month period of no live news broadcasts, Patriot News Live is back! 
"I'm very relieved and excited that the show is finally returning this year," said videographer and Patriot News Live moderator, Mr. Devin Gallagher. 
Even though the school reopened fully in September, Patriot News Live could not resume because studio equipment had been moved around for live streaming last year to broadcast events the Archbishop Carroll community could not attend because of crowd-size restrictions imposed to stop the spread of COVID-19.. Equipment was taken in and out of the studio multiple times and some of the equipment didn't survive being moved around so frequently. Now all of that equipment has been returned to and restored in the TV studio.
"A huge thanks to Mr. Malloy for helping in this process," said Mr. Gallagher.
Seniors Walter Enwistle and Nate Lechtenberg are the two main news anchors who relay the information to the students. 
"I love being on Patriot News live," said Enwistle. "There is so much room for creative potential while also getting to give my fellow students an interesting start to their day. I look forward to helping out and having fun with it." 
Lechtenberg is also glad to be back. 
"My favorite part is the environment of the studio," said Lechtenberg. I'm looking to go into film or theatre in the future and something about being on screen in a studio has a special feeling that is hard to replicate. I signed up to be one of the anchors because I enjoy being on screen. I like the thrill of it." 
Patriot News Live is broadcasted from the green screen studio, which can be entered from the rainbow hallway. It is broadcasted every morning during homeroom. Room changes are shown on the screens of every homeroom Smartboard before and after the streaming. 
The anchors talk about school events, fundraisers, recent occurrences and happenings throughout the Carroll Community, as well as the local weather. The broadcast is holiday themed for Christmas right now and is a great way to start the morning on campus. The anchors are humorous and lighten up the school's atmosphere. 
"I'm so glad Patriot News Live is back since it brings back that normal feeling into our morning once again," said junior Nancy Truong.